- Patreon page now online! Support me monthly and get exclusive small sample packs as monthly rewards that are not available on my website or elsewhere.


Winter 2022 Mini Memory Collection Pack ,
26 audio samples (34 MB) from a 1949 Public Domain cartoon about winter. Includes a complete rendition of "Jingle Bells". These samples are not only great on their own but they're also perfect for your favorite granular samplers and other sample manglers.
Download HERE






Special free samples for Christmas 2020,
Warner Pathe cameramen from around the world wish the audience Merry Christmas in 6 different languages (1950).
There's also a sample from a choir singing "Hark the Herald Angels Sing".


__________________________________________________
Below are the 5 free Memory Collection packs...


The first 5 are completely free and most are exclusively available from Loot Audio. The latest "Indoor" pack is available from Loot Audio and this page. All samples are from various Public Domain movies, TV shows, ads and short films. Note that to download from Loot Audio, you have to create an account (free sign in).
All the samples in these free packs are NOT part of the other Memory Collection Packs.
__________________________________________________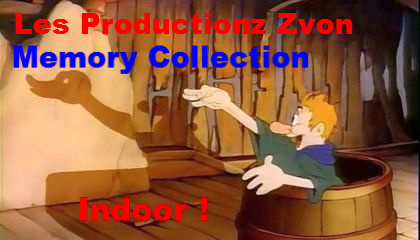 April 11th, 2020 - For the confinement!
Indoor free pack

Samples are from the 1939 animated film "Gulliver's Travels" and a 1964 short titled "Calling Century 21. I chose them because I felt they were appropriate for the times the world is going through. "Gulliver's Travels" is about understanding and working together, "Calling Century 21" is about discovering a new "world of communications". Of course both have fun sounds too!
Download from
Loot Audio
or
HERE
(427 samples, 272 MB)